We have been experiencing extreme, and perhaps unprecedented, times for months now. Many states have enacted and even re-enacted stay-at-home and shelter-in-place orders as well as are encouraging social distancing, wearing face masks and taking other measures as a means to combat our current global health concerns. New information is being provided every day, yet we still need to cope with this situation. The best way to do that is by being present, adaptable and flexible.
According to numerology, 2020 is a universal 4 year, which is a year inviting us to return home to the self. It entails building a future for ourselves that aligns us with a more stable and secure life, self-growth and creating our own reality.
Optically speaking, 20/20 indicates clear vision. Therefore, 2020 is a time to gain clarity and to see clearly. 2020 is a time to become more aware and in tune with who we are and why we are here having this human life experience, so we can decide how we want to feel.
This existence isn't about learning to accept reality;
but rather remembering your power to create it. ~ Michael Cummings
Each one of us is creating our reality, and believe it or not, we have the ability to consciously create the reality we desire for the most part. I state "for the most part" because there are situations beyond our control. Also, there is that fine print in our soul agreement that could inhibit us from winning the lottery. Since everything is energy, we need to become aware of the energetic emission and vibrational frequencies that we are sending out. This includes becoming aware of our thoughts, words and actions.
Furthermore, we must do our best to be present in the moment and practice good energetic hygiene by being grounded and centered. In addition, we can easily shift our energy by simply breathing consciously and intentionally, while attaining the peace within, so we can respond rather than react to external circumstances. Making conscious and empowered choices is fundamental for our overall wellness, including our physical health and mental/emotional well-being.
Essentially our perception, and ultimately how we choose to respond, is what really matters. We can choose to react when presented with challenges or we can pause, breathe and choose to respond. Verbalizing the two words aloud even feels different — react is harsher and quicker; respond is softer and more peaceful.
Even though I do my best to live in the present moment, from time to time, I do reflect on my own mortality and question if I am living a life well-lived and not just simply one of existence. Life is a continual learning process, and we are each a work-in-progress. Many people are needing extra support and encouragement as they are really evaluating their current state of being. Perhaps, it's time for each one of us to pause and reflect, especially during this transformational time.
We are also being reminded to tune in more to our bodies. We need to become more aware of our emotions because the emotions are weighing us down and causing inflammation. If you feel led, you may keep an emotions/feelings journal or just check in with yourself. Literally ask aloud or in your mind to your body/soul – How do you feel? What do you need? How can I support you in the best way possible? What do I need to release? There may be some other questions you are guided to ask as well.
Remember to pause, breathe and be present. 2020 is a time to become more aware and in tune with who we are. 2020 is a time to create.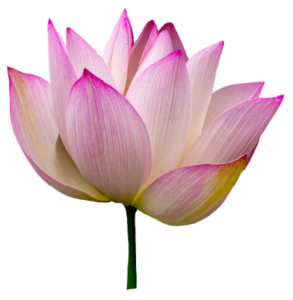 Shelly Wilson is an author, intuitive medium and conscious creator who is passionate about helping people wake up to their greatness. She supports others as they navigate their own journey into consciousness to experience aliveness. Shelly's books, 28 Days to a New YOU, Connect to the YOU Within, Journey into Consciousness and Embracing the Magic Within are available in paperback and eBook. She is also the creator of Cards of Empowerment and Clarity Cards.
ShellyRWilson.com
EmbracingTheMagicWithin.com