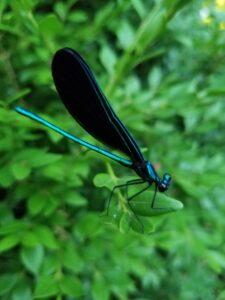 True intuitive work is to empower and to be of service. ~ Sonia Choquette
A healer does not heal you.
A healer is someone who holds space for you while you awaken your inner healer,
so that you may heal yourself.
~Maryam Hasnaa
Shelly Wilson is an author, intuitive medium and conscious creator who is passionate about helping people wake up to their greatness. She supports others as they navigate their own journey into consciousness to experience aliveness. She offers private mediumship sessions, intuitive sessions, intuitive coaching, Reiki healing sessions, and teaches classes and workshops. Shelly's books, 28 Days to a New YOU, Connect to the YOU Within, Journey into Consciousness and Embracing the Magic Within, are available in paperback and eBook. She is also the creator of Journey into Consciousness: Cards of Empowerment and Clarity Cards. Shelly has studied with Sonia Choquette, Lisa Williams, James Van Praagh, John Holland and Tony Stockwell and is a certified Karuna© Reiki Master through the International Center for Reiki Training. Residing in Oklahoma, she has a BS in Business with a minor in Psychology.
As an Intuitive Medium, Reiki Master and Intuitive Empowerment Coach, Shelly's personal mission is to assist others on their own journey into consciousness while encouraging them to live an authentic life through awareness and empowerment. Coming from a place of respect, truth, integrity and love, she honors your free will and recognizes that you are co-creating your reality with the Universe. Her intention is to bring understanding, help you to heal from the past and realize your full potential.
Shelly made the conscious choice several years ago to stop existing and to start living. She states, "Learning to love myself for who I am and embracing all of my experiences has been the catalyst for transformation in my own life. Embarking on a spiritual journey has offered me the fortitude necessary to believe that anything is possible and to achieve it as well."
When I embarked on this path in 2010, I stated from the beginning that I am not a fortune teller and will not predict your future. In every moment with every choice we are making, our life is continuously changing. Simply put, I choose to empower you rather than dis-empower you!
Each one of us has the ability to consciously create the reality we desire. Since everything is energy, we must become aware of the energetic emission/radio transmission that we are sending out. This includes becoming aware of our thoughts, words and actions.  Making conscious and empowered choices is essential for our physical health and mental/emotional well-being.
Whether you are seeking intuitive guidance, physical healing, life coaching or hoping to connect with a loved one in Spirit, my intention is to assist with validation and clarity, but I also want to encourage you to tune in and connect to the YOU within because all of the answers we seek can be found within if we take the time to listen.
I invite you to join me on this journey into consciousness with optimism, hope and clarity, while feeling loved, valued, appreciated and empowered! ~ Shelly
---
Reiki Training with Steffany Barton, RN ~
Reiki I & II in September 2008
Reiki III Practitioner in December 2008
Reiki III Master in February 2009
Karuna Reiki Master in August 2010
Mediumship Training ~
Intensive Mediumship Workshop in November 2010 with Lisa Williams
Mastering Mediumship 5-day class in February 2012 with James Van Praagh
Advanced Mediumship in March/April 2012 with Lisa Williams
Platform Mediumship in September/October 2012 with Lisa Williams
Advanced Mediumship Master Class in May 2013 with John Holland
Spirit Messages Mediumship 5-day class in March 2014 with Tony Stockwell
Spirit Messages II Mediumship 4-day class in October 2014 with Tony Stockwell

Membership ~
The International Center for Reiki Training Reiki Membership Association
---
~ Reiki ~

Reiki treats the whole person including body, emotions, mind and spirit creating many beneficial effects that include relaxation and feelings of peace, security and well-being. A treatment feels like a wonderful glowing radiance that flows through and around you.  Note: sessions can be conducted in-person or as distant healing

For a distant healing session, we will schedule a time that is convenient for you to relax undisturbed for the length of your session. As part of this service, I provide any guidance and messages that I receive during the session.
30 minute session ~ $60
For more information about Reiki, please click here.
~ Reiki for Pets ~
When working with your pet, I create a healing grid during the session and leave his/her picture on it so that Reiki is flowing as needed. I will periodically send Reiki throughout the day(s) as well. Please e-mail a recent picture of your beloved pet for the session.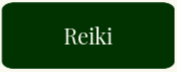 ---
~ Reiki Classes ~
Usui Level I, Usui Level II, Usui Level III, Karuna Reiki®
Please visit the classes page for more information regarding each level.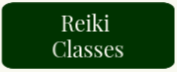 ---
~ Intuitive and Mediumship Sessions ~
Coming from a place of respect, truth, integrity  and love, I honor your free will and recognize that you are co-creating your reality with the Universe. I am not a fortune teller and will not predict your future.
As I connect to the spiritual realm, my intention is to help you heal, grow and become empowered. I request and intend that the messages are conveyed to me clearly and accurately, and that I receive messages that are easy to understand for your highest good. Intuitive sessions provide insight into current life situations as well as past and future occurrences. Mediumship sessions offer you the opportunity to connect with loved ones in Spirit as well as receive guidance regarding current life situations. There is no guarantee that the loved one you wish to connect with will come through.
As an Intuitive Medium, I utilize all of my intuitive abilities including claircognizance, clairsentience, clairvoyance and clairaudience. In addition, I will use Divination tools such as Doreen Virtue's Angel oracle cards, energy fractal cards, the Cards of Empowerment and Psycards as I am guided to. 
Session Disclaimer ~
The information that I provide during sessions is for guidance only. What you decide to do with the information that I give you, including any actions you take, is down to your own personal responsibility and choice. All questions answered should at no time be regarded as legal, medical, financial, psychological or business fact and are subject to your own interpretation and judgment. For legal reasons, I have to advise you that the sessions are for entertainment purposes only. My services are not a substitute for professional services, and it is advised that you should seek advice from the relevant qualified expert.
1 Question Email Consultation ~ $22
3 Question Email Consultation ~ $55
Loving Guidance mp3 ~ $55
1 hour In-depth Intuitive Session ~ $135
30 minute In-depth Intuitive Session ~ $70
15 minute In-Depth Intuitive Session ~ $40
 1 hour Mediumship/Intuitive Session ~ $165
30 minute Mediumship/Intuitive Session ~ $85
For more information about the sessions I offer as well as group sessions, please click here.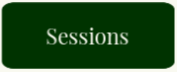 ---
~ Intuitive Empowerment Coaching ~
This personalized session is created specifically for you. This is not an intuitive session, but does involve two-way communication as together we formulate and implement a plan for your personal transformation. Loving guidance that is for your highest good enabling you to heal, grow and empower yourself is ensured. I encourage you to let go of the past, live in the present, and look to the future for it is this attitude that will transform you. Live an authentic life, be the best you can BE, and LOVE yourself in the process!
30 minute session ~ $70
1 hour session ~ $135
For more information about intuitive coaching and small business coaching, please click here. 
~ Small Business Coaching ~
These personalized sessions are created specifically for you and your business. Sessions involve two-way communication as together we formulate and implement a plan for your small business growth and transformation. I can assist you with creating a social media presence with conscious content.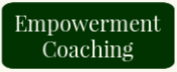 ---
~ Spiritual Development Classes ~
Intuitive Medium Shelly Wilson will be facilitating spiritual development classes at various locations to assist you with heightening and honing your psychic and mediumistic abilities. The collective energy and synergy of those in attendance will influence each class.
For upcoming classes, please click here.
---
To schedule a session, please click here to access Acuity Scheduler to view availability and book your time. In addition, payment can be made by sending funds via Venmo to @shelly-wilson-46 or via PayPal to shelly@shellyrwilson.com for email readings. Then, please utilize the contact form below to submit your questions.
Contact Shelly