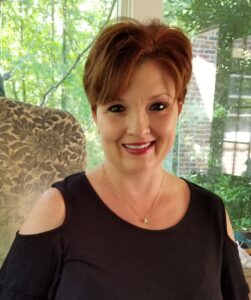 Shelly is available for speaking engagements, such as radio interviews, presentations/lectures and workshops.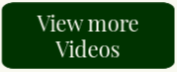 Empowerment through Positive Self-Talk in the August Edition of The Eden Magazine
Live with Passion, Presence and Purpose with Rev. Jacquie Fernández on Voices of Unity on Unity Online Radio
Creating the Life You Love: Embracing the Magic Within with Dr. Paula Joyce on Uplift your Life: Nourishment of the Spirit
Wake up to Spirit with Celeste Elliott on Lily Dale Assembly Radio
How to Survive and Thrive as a Highly Sensitive Person in Authority Magazine
Magic is the Power to Create in the June Edition of The Eden Magazine
Guest on Cynde Meyer's show Wake up with Spirit
Embracing the Magic Within on Inspired Living Radio with Marc Lainhart
Embracing the Magic Within on Guided Spirit Conversations with Marla Goldberg
How to Live an Inspired Life Through a Practice of Mindful Living
Spiritual Ways to Manage Stress, Anxiety and Depression
How to Develop your Intuition and What is Mediumship?
How to Adapt When Times Seem Tough and We Have Nowhere to Go
Coping Techniques Everyone Ought to Know During Uncertain Times
5  Ways to Develop Serenity during Anxious Times with Author Shelly Wilson
5 Things Anyone Can Do to Optimize Their Mental Wellness with Author Shelly Wilson
A Conscious Conversation With Shelly R. Wilson About Her Intuitive Work With Clients And Her Spiritual Journey
Spirits Journey Radio with Patrick and Kathryn Andries on TFR
Outside the Box with guest Shelly Wilson on Xpnsion Network
Xtra Ordinary Experiences with Shelly Wilson on Xpnsion Network

Psychic Soup – The Magic of Connection

Mindset: Thinking Success Personally and Professionally on Zeta Global Radio
Cynde interviews Shelly Wilson, Author, Medium, Reiki Master. FREE READINGS! 01/17 by Cynde Meyer | Spirituality Podcasts
Evolving Soul With Anthony: Interviews Author and Intuitive/Medium Shelly Wilson 10/06 by Evolving Soul | Spirituality Podcasts
Awareness & Mindfulness Inspirational Message at Unity of Tulsa on February 28, 2016
Shelly Wilson on Spirit Seeker/Cynde Meyer Network
28 Days to a New You on Beyond 50 Radio
Uniquely – Divinely – You on Equilarium FM
Journey into Consciousness with Shelly Wilson and Dr. Laurel Geise

Shelly Wilson ~ Journey into Consciousness on Intuitive Guidance with Lindsay Marino
Journey into Consciousness with Shelly Wilson on Intuitive Transformations with Sylvia Henderson
The Heart of the Matter – The Crones Journey of Enlightenment on Equilarium FM
Entanglement Radio with Angela Levesque – Owning Your Life
Come Heal Yourself with Monika Goyal – Opening your Heart to Love
Between Heaven and Earth with Lisa K. – How to Rewrite your Destiny
Shelly Wilson: Healer of Hearts
The Spiritual View – Questions about Waking Up (part 4) on Get on the Grid with Chessie Roberts

Connected Interviews Spiritual Growth Coach Shelly Wilson!! 02/02 by Connected | Spirituality Podcasts.
The Spiritual View – Questions about Waking Up (part 3) on Get on the Grid with Chessie Roberts
The Spiritual View – Questions about Waking Up (part 2) on Get on the Grid with Chessie Roberts
Read articles published in OMTimes Magazine