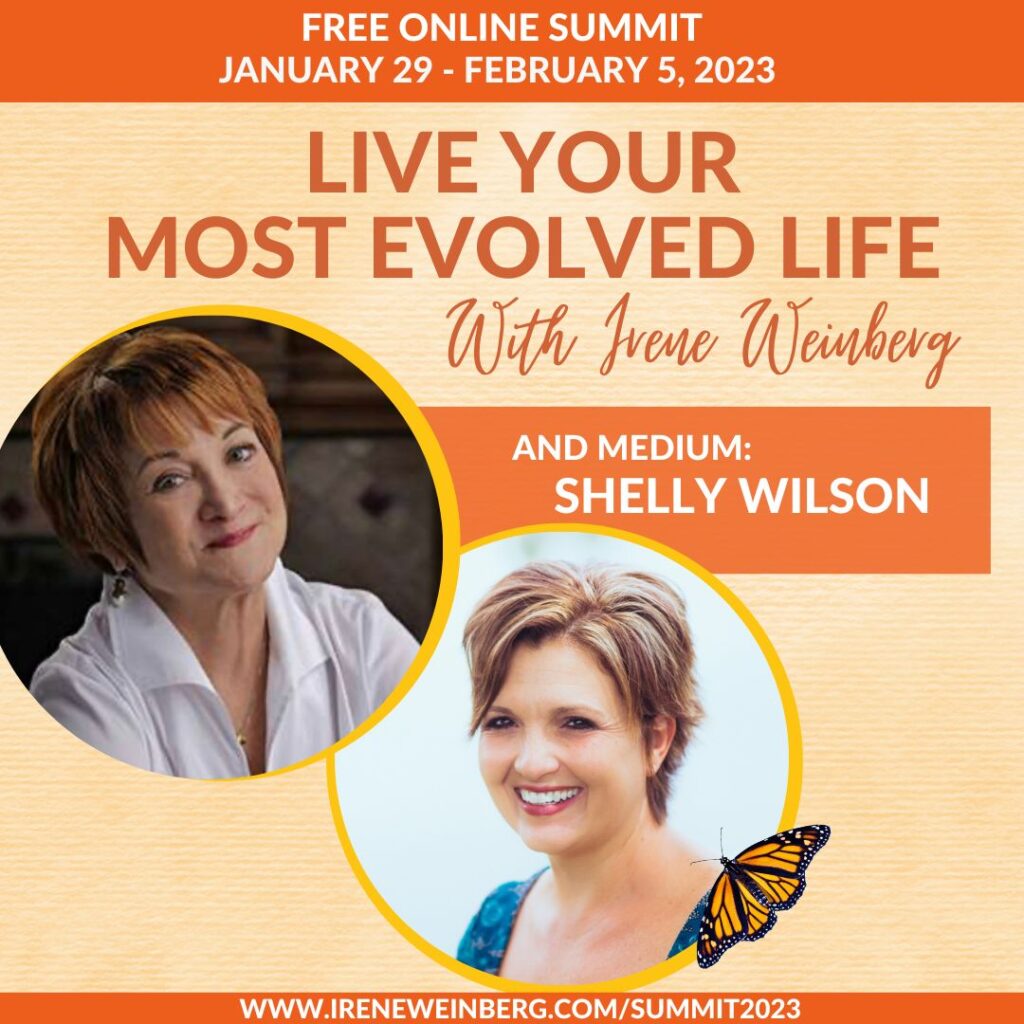 Are you searching for answers regarding your spiritual growth and development?
Are you wondering how you can live your most evolved life?
For those of you in search of answers or willing to delve deeper into subjects regarding your spiritual growth and development, I have no doubt you will greatly benefit from partaking in the upcoming Live Your Most Evolved Life Summit hosted by Irene Weinberg of Grief and Rebirth Podcast.
I feel extremeley blessed to be one of 36 participants invited to share our unique experiences, resources, tools and wisdom to help propel you on your spiritual journey and evolution.
Included among my fellow participants are a number of exceptionally talented and gifted mediums, healers, therapists, coaches and other professionals who will each offer you their unique insight, counsel and wisdom acquired from years of experience in their respective fields. These are the experts we look towards when we are in search of answers to facilitate our growth and development.
This remarkable FREE summit will commence on Sunday, January 29, 2023 and will come to a close on Sunday, February 5, 2023. Each day will celebrate a unique theme starting with Coping With Grief, Healing Your Heart, Letting Go and Living in the Now, Spiritual Evolution, Ascension and Beyond, and Rebirth and New Beginnings. The Live Your Most Evolved Life Summit will also provide an offering from four exceptional and unique healers sharing their transformative, life-altering gifts with you, and features an extraordinary live gallery of 8 distinguished and renowned mediums. The Mediumship – Day of Messages from Loved Ones event is what I will be participating in.
This multi-faceted event showcasing 36 uniquely trained participants will answer questions you haven't even contemplated. The subjects discussed will be varied and diverse. Each segment is intended tohelp you heal, evolve and transform your life. I have no doubt that amongst my fellow participants, there will be a select few that will share the exact knowledge and information you and your soul are yearning to hear at this time in your life.
This is surely an event you will want to attend and also revisit. What a blessing and gift to start the New Year with the opportunity to evolve and live your best life! The Live Your Most Evolved Life Summit will showcase a synergy of talent that will heighten your intuition and undoubtedly illuminate, enlighten and spark your soul on your evolutionary journey towards ascension. The various healings and shared council will bring balance into your life, ground you in the now, compel you to take inventory of your life, spur you to take action and prepare you to start off your new year with inspiration, creativity, hope, enthusiasm, wisdom, peace, comfort and purpose.
Please don't hesitate to register! All of the interviews and segments offered each day on the Live Your Most Evolved Life Summit hosted by Irene Weinberg and the Grief and Rebirth Podcast will be complimentary for 24 hours each day. This inspirational event can become a permanent resource in your healing arsenal forever for a nominal fee.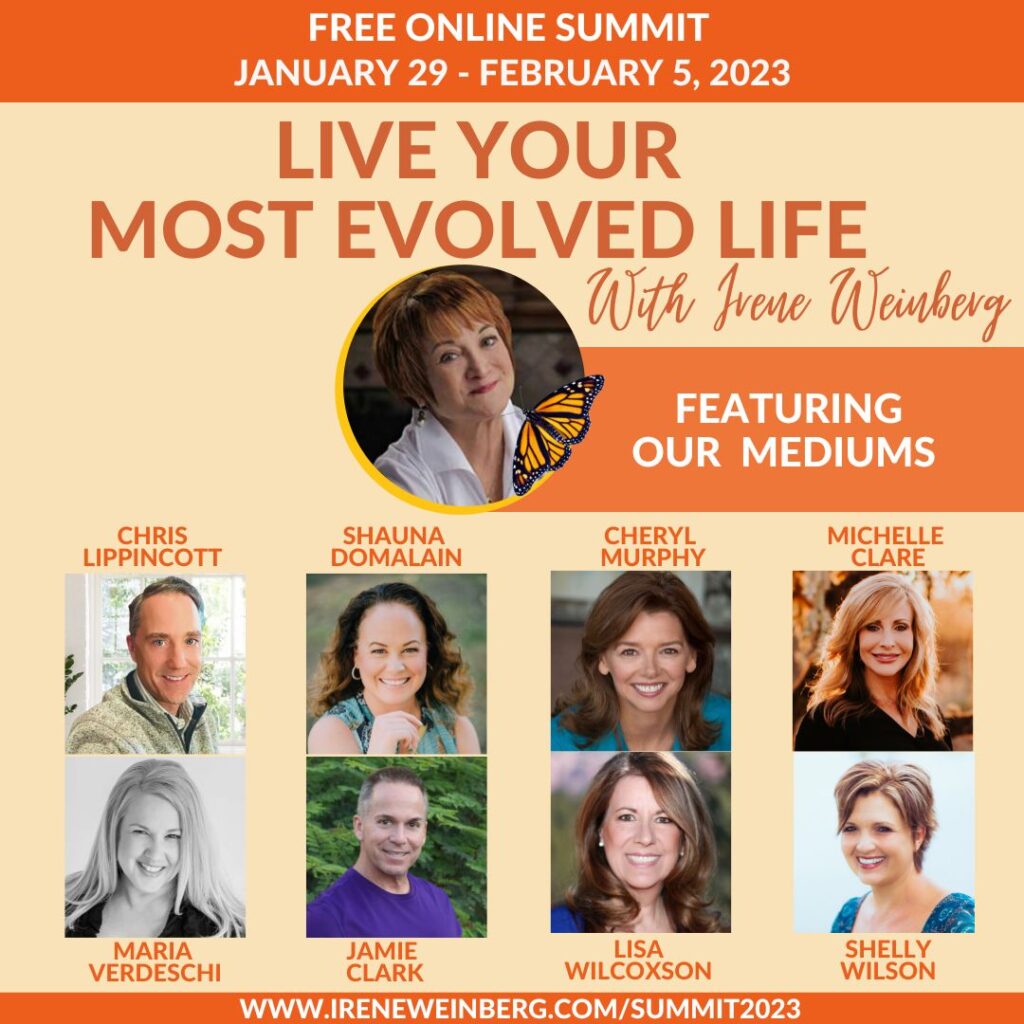 REGISTER HERE for Mediumship – Day of Messages from Loved Ones event on February 5