I recently spoke at Unity of Fayetteville in Fayetteville, AR on the topic of Embracing the Magic Within. Click here to listen to and/or download the mp3 of the inspirational message and meditation I presented on May 19, 2019.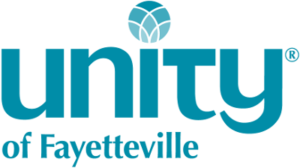 Choose to Live a Life You Love – The Magic is Within                                      
Choose to experience the magic within the mundane. So many times, we search for something more (something exciting, joyful, pleasurable, magical, etc.) outside of our current reality. Choosing to shift your perception will enable you to do just that. Begin to allow yourself to see the world and everything within it as if you are observing and experiencing it for the first time.
Open your eyes to the awe and wonderment of life; seeing the details through the "eyes of a young child." At times, our earthly existence can feel mundane as we seemingly "go through the motions" and function on auto-pilot. Pay attention to the nuances – the sights, sounds and aromas of your surroundings – and tap into what you feel. Be spontaneous. Explore. Get out of your head and move into your heart. Really live your life with no regrets.
Journey with Aliveness
Through the power of imagination, we can transform our lives and is one of the keys to living an enhanced or different life. Whatever outcome we envision, we can achieve. Using this gift, we can release limiting thoughts and realize our divine potential.
Learn to use your imagination to raise your thinking to a higher level and to consciously create by choosing to replace any negative (lower vibrational) thoughts with positive (higher vibrational) ones through awareness and intention. Doubt and fear are the biggest obstacles to the manifestation process. Understanding how to use your imagination and putting this knowledge into practice, for your own and others' benefit, will put you on the path to success, satisfaction and happiness.
It is time for each one of us to wake up to our greatness so that we can live life fully. Allow yourself the opportunity to truly live a life you love rather than simply existing. Listen to your heart and let your spirit speak. Be present in the moment. Stop judging (being critical) of yourself and those around you. Surrender to the sweetness of life and embrace the magic within.