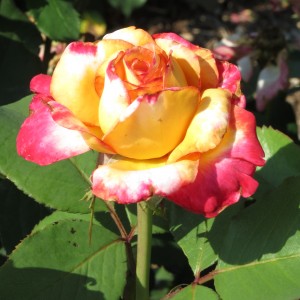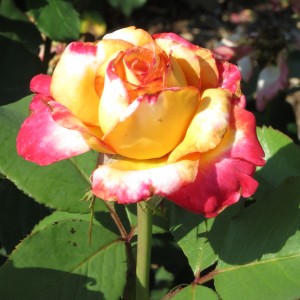 "Shelly is a remarkable and gifted woman whose passion in life is to help others understand more about what faces us on our journey, about our loved ones on the other side and also the growth that we have to go through in this physical life that we live. She is a blessing to many." ~ Lisa Williams, International Psychic Medium and Teacher, author of Life Among the Dead and The Survival of the Soul
"What I love about Shelly Wilson is that she doesn't simply teach a workshop or give a reading–she encourages and assists her clients on their own personal journeys by giving them the proper tools to expedite their Spiritual growth.  I've recommended Shelly's courses to many of my friends and acquaintances, and I will continue to do so because they are chock full of important, easy-to-understand, and easy-to-apply information that's designed to help us move forward." ~  Sherri Ann Cortland – author of Windows of Opportunity, Raising our Vibrations for the New Age and Spiritual Toolbox
"The Metaphysical Resource Center hosted Shelly on Valentine's weekend 2016. She held a Spirit gallery to a full house and mentored two workshops. Shelly is a blessing with her wisdom and was received by many as an inspiration to assist in piloting their lives. Her workshops assisted the participants in moving forward with their goals. My spouse and I both attended all of her events and are still talking about the wisdom we received from Shelly's mentoring. After each event, many were so heart-touched by Shelly that she quickly sold out of her private consultations. We need her back in New Orleans soon. Even though it is almost 11 years since Hurricane Katrina, there are many that are still suffering with PTSD and other conditions. New Orleans needs to continue to heal, and even though Shelly is just a spark in the flame, she has touched many hearts in this community. I met Shelly at a workshop in 2013 and knew then I would one day call on her. This was one of the best decisions I have made." ~ Sid Patrick, Psychic Medium and owner of the Metaphysical Resource Center in Metairie, LA
"Shelly is truly a dynamic and enjoyable speaker who brings light and love to every word she emits.  It was an honor having her on The Teachings of Life Series and I highly recommend her classes and teachings to anyone looking to open their hearts and feel her transformational power of joy and love envelop their souls." ~ Nathan Crane, Founder of The Panacea Community

"Shelly Wilson was a Featured Speaker on our Main Stage at the 7th Annual – Omaha Health Wellness & Fitness Expo – The Mind-Body-Spirit Fair on April 12-13, 2014.  She did a tremendous job engaging the crowd and bringing them in to participate and enjoy the sessions! The first day she presented "Messages from Spirit" and the second day she raised awareness and the energy level of the crowd with "Practical Tools to Assist You on Your Spiritual Journey!" In both sessions, the attendees were highly enthused and had great energy!  I heard many comments how they enjoyed Shelly and her calm intuitive approach! We look forward to having Shelly back at the Omaha Health Wellness Fitness Expo – The Mind-Body-Spirit Fair in the future!!" ~ Bob Mancuso, Director of the 7th Annual Omaha Health Wellness Fitness Expo – The Mind-Body-Spirit Fair
"Shelly's books are life-transforming. I had the pleasure to write the foreword for Connect to the YOU Within and also have a private reading with Shelly. I was so thrilled with her insights and advice. She intuited so much about what I was experiencing and gave me the tools and guidance I needed to move forward with confidence towards my destiny. I am so appreciative of her friendship, her professionalism, her wisdom and her gifts, which continue to bless me and others every day. Her books and her readings are highly recommended and will cause positively wonderful shifts to occur in your life." ~ Marie D. Jones, author of Destiny vs. Choice: The Scientific and Spiritual Evidence Behind Fate and Free Will
"Shelly has an amazing talent that  she shares that takes you on a journey into consciousness. Her gifts and abilities help empower your soul to a new and higher level of spiritual insight. She is a truly an angel among us." ~ Nikki Pattillo – author of Children of the Stars: Advice for Parents and Star Children and A Spiritual Evolution
"Shelly is one of those rare people who have seen through the illusion of life in the physical, and has dedicated her life to helping mankind awaken to the greater reality through her caring, healing and intuitive counsel." ~ Guy Steven Needler – Birmingham, UK  – author of The History of God and Beyond the Source – Books 1 & 2
"I first consider Shelly Wilson a friend, who is also a very valued member of the Oklahoma Psychic Educational Research Association. Currently, I'm the President of this almost 34-year-old association located in Oklahoma City.  O.P.E.R.A. is an association of many different metaphysical disciplines and abilities.  It is also an association in which each member has been evaluated and then given the opportunity to join.  I remember Shelly joining O.P.E.R.A. and quickly taking a leadership role in the association as well as establishing a cliental.  This speaks well for her metaphysical abilities, strength of character, and expertise.  I enjoy the enthusiasm I see in her as she continues to learn, grow and share.  She is most certainly on a well-lit path and will continue to contribute to the welfare of everyone with whom she has contact, and her energy will contribute to the betterment of our fragile world." ~ Dr. Steven Summers, DCH   
 ~ Reading Testimonials ~
"Shelly is spot on and connects quickly with loved ones who have transitioned. She also takes the time to teach you how to notice signs from Spirit, so that you can receive daily confirmations that your loved ones are always with you and aware of what is going on. It is a tool that is very healing and loving. After a reading with Shelly, you feel like you are on cloud nine. It is a wonderful experience and a great gift that she gives to others." ~ Sandy Martin

"I was completely at ease getting a reading from Shelly. All of my questions were answered, and she actually shared things with me about me that I wasn't even considering, but were extremely important. Her desire to help is apparent. Shelly is very intuitive and knowledgeable. I am psychic myself and very selective as to whom I get readings from, and I highly recommend Shelly." ~ Jessica Carolyn Wolf

"I met Shelly at the Spirit fair in OKC this July. It was my first reading. I had been looking for someone for a reading, and I was drawn towards Shelly. I am so blessed to have met her as she was extremely accurate in knowing my feelings. Her words of guidance were so amazing; it was as if she was inside of me knowing what was going on in my life without me telling her a thing. Shelly is a blessed Angel to me." ~ Louise (Anya) Sladariu – Moore, Oklahoma
"This was my first time to have a reading from Shelly, and I found that she had a very warm, personable and affirming style. Very insightful, she quickly homed in on the issues even before I could finish the last word of explanation! Shelly is also a wonderful teacher. She gave me several useful tools to help with some of my energy issues. Her explanations were very clear and thorough. She was also able to pack an amazing amount of information in a relatively short period of time. To top it off, Shelly did some energy work on me, and I really felt some relief in the heart area. For a first time reading, I was really pleased. Shelly was very helpful, and I will "hang on" to her as my intuitive of first choice. Thank you, Shelly." ~ Charlene Marchi – Portland, OR
"Shelly's love and compassion were felt immediately upon meeting her. My husband came through from the other side, and his personality was very true-to-form. Shelly showed a lot of empathy and understanding about my grief in losing my husband, too. She is truly gifted in many ways. I would highly recommend her." ~ Sherrill Durbin
"I have never experienced someone like Shelly. First, she was empathetic and concerned; secondly, she was able to give me fabulous advice. Thirdly, she followed up with a very professional email and a list of helping aids. She is a professional. Her warm loving spirit drew me to her right away. If a person has a chance to seek Shelly as a guide, they will be pleasantly surprised as to her down-to-earth spirit, compassion, and professional ethics." ~ Michelle Rake
"Shelly was able to bring me so much comfort. Words cannot describe how much I appreciate her for taking the time and energy to come to the OKC spirit fair. My heart is finally warm again. She is amazing." ~ Catherine Howard

"I met Shelly at the Spirit Fair in OKC. There were several people doing readings; however, I was drawn to Shelly. This was my first time to a Spirit fair and my first reading by someone other than a friend. Shelly picked right up on what was going on with me. She used cards from 3 different decks, and they were all spot on too. I read cards for myself all the time, so her reading was definitely the validation I needed. She is very professional and gives you a lot of information in a short period of time. She also emailed me the recording, so I could listen to it again. This was very helpful. She also emailed me some tips for things I could do to help myself. She is very sweet and authentic. I would highly recommend her. I also read her book Journey into Consciousness and would highly recommend it, too. I look forward to working with her again and would love to sign up for some of her intuitive coaching. Thanks Shelly, you are a true blessing." ~ Debbie Aitken

"Shelly did not give me anything I wanted from my reading; she gave me what I was really needing and was ready for. These are very important things. Sometimes Spirit teaches us hard lessons and leads us on our path. Shelly has great teaching tools and support for those just starting or well down the road in their journey. I have been blessed to be able to call her teacher and friend. Plan on learning and traveling with her in the future. May Spirit guide all of you on your personal journey." ~ Pam Eidschun
"Thank you Shelly so much for a fabulous reading. Your intuitive insight was spot on. You connected with my mother beyond the veil and that meant the world to me. The cards you pulled helped me put things into a better perspective and enlighten me greatly. I came back for the group reading, and you connected with my young sister beyond the veil and that totally blew me away!! Thank you so much for being a spiritual channel for me and giving me messages from spirit and my loved ones. I appreciate your time and send you an abundance of love, gratitude and blessings." ~ Kapotahi Frederiksen
"I attended a group reading with Shelly, and she nailed all of us!! It is a small close-knit group, so we were aware of each other's lives. It was quite amazing the way she picked up on all of us so accurately! Shelly just sparkles, as does her daughter; it was a delight to have them at our center. Thank you! I think next time I may have to do a half hour individual reading!!" ~ Kristal Joy Wyatt
"My first reading was on the phone. I got a sharp pain in my lower back, and Shelly immediately said I just got a sharp pain in my lower back and this is what it means. If that isn't connecting with my energy, then I don't know what is! Shelly is so down to earth and easy to talk to and willing to help. I have had many readings from spiritual advisors in the past and have never had a better reading. She is just AWESOME!!" ~ Amy Dunning
"Today, was my second reading with Shelly. I prayed before the reading, and was not disappointed. Shelly listened, provided insights and guidance, and left me with a feeling of elation. While I still have to practice patience and continue my travel along my path, I know that I can always (and will) trust that Shelly is there when I need her. She provides solid advice and passes along messages from my Spirit Guides and loved ones with caring and compassion. I value the time I spend with her and look forward to future talks with her. Thank you, Shelly!" ~ Glenda Scherer – Richmond, TX
"Shelly Wilson glows with the love of Spirit. She is a true Earth Angel who was gifted with the ability to give authentic readings with love and grace. She hits the nail on the head. I have had several readings with her and have had life altering insights every time. She is an amazing Reiki Master healer also." ~ Kathy Galvan

"I first met Shelly Wilson in a group setting. I knew nothing about her, but her website made me feel good when I looked it over and so I went. Many people asked questions that night, and I felt comfortable to do so myself. Her quick assessment of my condition astonished me and I went home and gave it some thought and then called for a session, which, by the way, is quite affordable. I went to see her the next day and I loved her combination of angel card reading, some talking, and a quick treatment of Reiki. She healed me in one session of an ulcer that had bothered me for a few years. Shelly is the real thing and I will always be grateful to her. Shelly is a wonderful and gifted healer and a really fun teacher." ~ Cindy Covel
"What I love about Shelly is that her channeling is accurate 100% of the time. Her guidance and her gentle words are so comforting. My soul is always nourished when I talk to Shelly."  ~ Kathie – Edgewater, MD
"I have been extremely blessed to have Shelly attune me to Reiki. She is a powerful Reiki Master! I have also had several intuitive readings with Shelly and she is always spot on. She is doing exactly what she was born to do! I can't thank her enough for all she's done to help with my spiritual growth." ~ Sandy C.
"Shelly's reading was wonderful, insightful and really rang true with me. I have enjoyed re-listening to it for small points I missed the first time through. I strongly recommend her if you are looking for a gifted psychic. Thank you, Shelly." ~ Kathy Anderson
"I had an AMAZING and VALIDATING reading done for me by Shelly. I was blown away by the insights she told me and the validations of things that I have been going through and what is coming in my future. I just cannot say enough how awesome this was, and I have the mp3 to refer to again and again. I tend to be a control freak, but seriously, I needed guidance like this to help me learn to listen, see and hear the signs and be empowered enough to follow them." ~ Marie D. Jones, Author
"I knew from the moment of conversation this morning that there was intuition and connection. Speaking to you was amazing. I am in knowing that intuition is real, and very tangible. I loved how the synapses on the physical, mental, spirit level was readily accessible. Your energy, candor and exact points were all on target-and even the suggestions based on intuition came right on point. With love and sincere appreciation." ~ Michaela Rena
"I recently had a reading with Shelly via email and it turned out to be everything I had hoped for and more!  This was my first reading (ever) and I was unsure how one would go via email.  I was drawn to Shelly by her podcasts which I had been listening to.  I felt connected to her philosophies, her approach, her demeanor and her kindness and decided to be open minded and just go for it.  It is obvious now that spirit was leading me to her and to this opportunity.  Numerous things immediately popped out to me from the reading.  I have been led by fear probably my whole life and am trying to break out of that and 'fear' came up several times in the reading.  With regards to that, several times I was also shown that I am safe and protected, I just need to believe it.  The reading was also extremely thorough and I am just very excited about it.  And, not that I needed any more, my sweet dog, who was my dear companion during my early adulthood years when I was on my own, came through to her and she described her to me perfectly!!  How amazing is that!  I am so grateful that Shelly is willing to share her gift with the world.  Thank you Shelly!" ~ Lisa R. – Colorado
"This was my first reading with Shelly. I found her by pure serendipity on LinkedIn, and knew nothing of her experience or work. Her reading just blew me away. The very first card she drew just rocked me to my core. I had a series of questions I wanted to ask Shelly, but by the time she had finished doing the main reading, most of my questions had been answered. I simply went over my questions for specific clarification. Shelly uses various cards and techniques for the reading, but what touched me the most, apart from being spot-on with everything she said, was the guidance she gives you as she is reading for you. I have never experienced that level of real compassion and care when having a reading. Shelly really wants you to understand the messages she is receiving for you, and for you to move forward. For me, it was more like a reading and mentoring session together. At the end of the session, she even gave me a chakra clearing meditation which was completely unscheduled. She really goes way above what you can ever expect. I will certainly be using Shelly again. More than anything she is so astute, caring, compassionate and so authentic (and with the most kind and soothing voice). If you are contemplating whether to have an intuitive reading, please let me advise you -don't look any further. Shelly is your woman!" ~ Vanessa Vinos – Spain/UK
"I am so thankful to have found Shelly. The change in me was immediately noticeable to my family and friends. From the moment she starting speaking, I was immediately put at ease by her friendly and caring voice. I was amazed at how spot on her comments were over and over again. Shelly not only gave me a new perspective to several things I had been going through, but she also gave me the tools to use to improve my overall well-being. Shelly records and sends your session to you so you can listen to it again. This was so helpful to me as it's okay to take notes and review, but listening to Shelly and my interaction really brought it all home for me. She also sent me a Chakra recording to listen to and use. I'm so appreciative of Shelly taking the extra time to add these tools. Since having my reading, I've went back and listened several times to keep me positive and on track." ~ Collette

"I am so thankful that a mutual friend introduced me to Shelly Wilson!! Shelly was born with the 'gift' of being connected to the world of 'Spirit'! So when I asked her to do a 'reading' for me, I was not surprised that she was able to make me feel comfortable, so very pleased with her messages that came through from a loved one and she gave me encouragement and words of wisdom from my angels as well." ~ Becki Hawkins
"Shelly Wilson is a wonderfully gifted Intuitive Medium and Reiki Master. Her joyful, kind and giving nature is one reason that Shelly is a gift to anyone who is lucky enough to connect with her. Shelly is a beautiful soul. I highly recommend Shelly Wilson for an Intuitive Reading and/or Reiki healing as well as any other service she offers. I am blessed to have met Shelly Wilson."~ Mary Shannon Bell, RN – author of Loving Gifts From Heaven
~ Intuitive Coaching ~
"Shelly is a great intuitive coach. She is accurate and fast in delivering all messages. Her style is clear and easy to understand. With her guidance, I have made some very big life decisions and am pleased with all the results." ~ Teresa Larson
"I have had the opportunity and good fortune to get to know Shelly Wilson. I am enjoying taking the great classes she offers. As a medium/ psychic and teacher of the universe and beyond, Shelly is the real deal! I am overwhelmed and excited to take a look at the bigger picture of our purpose here on Earth. Through Shelly's guidance and intuitiveness, I am experiencing growth and empowerment of the mind and soul. It is a lifelong process, which I fully intend to continue discovering, for my soul's path and journey. I truly appreciate Shelly's expertise and kindness as she guides me along my spiritual road to inner peace and more. Thank you so very much!" ~ Jan Green
"Shelly is an Angel, and it is a blessing to have been guided to her for her help. I am so grateful for her love and sincerity that I have experienced in the last few weeks in working with her over the phone. She has helped me to tap into Divine Love, Happiness, Self-Love, and Inner Peace. We realize what our challenges in life are and where we think they stem from. Shelly is able to work with you to uncover the layers we are usually afraid to uncover and realize the true core of our issues. We have the "choice" to permanently remove the "blocks" and free ourselves from our old negative energy. I would not be where I am today if it were not for Shelly being a part of my self-growth journey, teaching me that I have the power to manifest what I want to attract in my life, and free myself from old patterns. I have felt a complete change in my energy, my awareness of life, and what it has to offer. I am so profoundly affected by her work with me, and I am so blessed to have met her. Shelly has provided me with insight into how to achieve my utmost potential in such a short time. I have felt my energy lift, and Shelly has inspired me to do the best for myself and others. Shelly is such a beautiful spiritual person with a great gift to humanity. I would highly recommend Shelly to anyone who is seeking personal healing and meaningful advice. I thank you for your love, your service and your true gift…" ~ Rebecca – New Zealand
~ Small Business Coaching ~
"As a Psychic Medium, I have spent the majority of my time developing my abilities and expanding my knowledge base with respect to all things spiritual. When it came to holding readings, workshops, group sessions or meditations, I was comfortable. However, when it came to creating and maintaining a professional but "spiritual" or "down to earth" web presence, frankly I had no idea where to start and in all honestly would have preferred to avoid it altogether. After speaking briefly with Shelly, she immediately shattered my self-imposed limitations, providing me with invaluable insight and guidance, simplified what I thought was complicated and began taking steps to get me started. I was relieved, inspired and excited at the same time.
My experience with my original attempt at a web presence was one where if I needed something adjusted I had to pay significant sums of money, spend a lot of time explaining and then had to wait long periods of time for action. I found this very frustrating, limiting and exhausting. In a VERY short period of time, Shelly took my general vision of a professional web presence to levels I wouldn't have known existed for me. She assisted in the setup, creation, maintenance and synchronization of newsletters, events and updates via Constant Contact emailing, Facebook, Twitter and LinkedIn as well as helped reformat my entire website. Additionally, she continued to help and made powerful suggestions, which along the way has taught me so much about me.
Her ability to intuitively know what you need before you do along with her sense of humor and lovely personality in cooperation with her business smarts and "let's get it done" attitude are unparalleled.  Shelly is a rarity who truly cares about YOUR needs and desires and after all RESULTS are RESULTS… if that is what you are looking for – look no further!!" ~ Drew Cali, Psychic Medium
"As an intuitive and a healer who offers Reiki, massage therapy, reflexology and sound vibrational healing, I recently changed careers after 22 years. I did not have the slightest idea of how to market myself and was in dire need to do it well and to do it quickly because I had just gone through a divorce. Shelly put her gifts to work for me. Intuitively, she knew me. The design she set up on my website was perfectly me! It was spot on with my personality and my spirit – such an amazing representation of me! The design of my website is user-friendly and is easy for anyone to learn about me and the services that I offer. She also created several other wonderful marketing tools that help put me out there and reach more clients. Along with these wonderful tools, she also gives me confidence in myself and helps to keep me centered, so I'm not afraid to put myself out there. I am so very grateful and so very excited about my future. Knowing that I have Shelly there, it's hard to feel any other way about the future." ~ Angie Ward, Holistic Simplicity Massage

"For years, I've wanted to have a presence on the web, knowing that this is very important to promote my business. Being technologically and marketing challenged, I consulted with Shelly. She is so amazing and was patient with me, which was very important to me. She took over everything, and what a relief for me. She easily guided me through all the steps as to what needs to be done to promote yourself and have a successful business, but the best part is she does it all, so this allows me to concentrate on what I do best. If you're thinking of starting a business or need help with your current business, call Shelly." ~ Jessica Carolyn Wolf, Owner of Wild Wild Wolf, Inc.
"Cindy and I have been seeing Shelly for about a year. We are open-minded people and wanted to see what personal guidance we could receive through Shelly. We had just started a business that we thought had the potential to be very successful. What came through in our initial reading with Shelly was a lot of business guidance and direction, along with a lot of personal information. I always try to validate a psychic by giving them as little information as possible. Shelly more than proved to both myself and my wife that she has a very active connection to those that would help and guide us.
The insight that we have gained through sessions with Shelly has been invaluable. I will detail one particular instance, but there have been several. Randomly, in a reading, Shelly made mention of someone we were working with on a business deal. We had never met this person, but had had many phone conversation with them. Shelly indicated that the guidance on him was that he was "not a good guy." When we slowed down our business arrangement with him, this quickly proved true. Just the insight that this guy might not be sincere saved our company many dollars as well as a large time investment, and we would have never known until the deal was done.
I would highly recommend Shelly for both business and personal insights. Her connection is real and will be obvious to those that meet or see her. Additionally, she is a quality person. Very sweet and personable!" ~ Chip and Cindy Paul, Owners of Palm Beach Vapors

"I have been providing readings as an animal communicator and intuitive medium for about 2 years solely by word-of-mouth referrals. Everyone always asked me if I had a website, but I am not "techy" and didn't have the first clue as to how to get started. Plus my inexperience in all things techy just kept me from ever seriously getting started until I called Shelly.
I discovered during our conversation that she designs websites. Having known Shelly and her penchant for excellence, I was thrilled! Also, since she is an Intuitive medium like myself, the fit was perfect. She understood the particular language that I wanted to use and helped me design each page. Most of all she understood me and my needs.
She graciously helped me in selecting headshots and in cropping my pictures. The overall design and color of my website is just beautiful. It's more than I expected and hoped for. Shelly also set up a PayPal button on my website to assist in booking my readings, helped me design my professional Facebook page and linked that page to my website. It's already starting to grow!
Shelly also designed posters for me to use on Facebook! This will help me tremendously! On top of all that she did for me, she even designed and ordered my business cards! They are professional and sharp looking. Did I mention that she accomplished all of this in one day? Look no further if you want the very best working for you and with you! Call Shelly today! I am so glad that I did! Thank you Shelly!" ~ Cindy Kay Jones, Animal Communicator and Intuitive Medium

~ Reiki Testimonials ~
"WOW, what a power house Shelly is. I received a Reiki treatment from Shelly that was absolutely wonderful. I could feel the warm healing energy flowing from her hands and could feel exactly where the blocks were in my body and could feel them being released. I could feel all my chakras in my body re-aligning, especially my heart chakra. I even felt it move back to the correct position it was supposed to be in. After my treatment, I felt energized, and peace ~ calmness all around me. I highly recommend a treatment from Shelly, you will not regret it. It is money well spent. Thank you Shelly for your wonderful gift of healing on all levels!!" ~ Veronica Winkler – Tulsa, OK
"I have had the extreme privilege of being a part of the healing work of Shelly Wilson. She is among the clearest channels I have met; her essence is pure and her connection is perfect. Her entire countenance changes as she brings forth the healing energies of Reiki; she seems to glow. During the session, I felt completely accepted, loved, and nurtured. I knew that I could let go of the issues that were holding me back as I surrendered to the memory of my Divinity. Shelly is a blessing to the Reiki community and a light in the world. I am blessed to know her."~ Steffany Barton, RN – Owner, Angel's InSight
"Shelly's beautiful gentle spirit comes thru with every service she provides. The distance Reiki sessions have been some of the most powerful and uplifting distance work I have ever received. The messages from spirit that Shelly receives are touching and timely, focused on spiritual growth. Thank you Shelly for being such an open vessel for love to pour forth from!" ~ Melynnda Button -Blanco, TX
"After dealing with back pain most of my adult life and going to the doctors to get steroid shots in my inflamed disc that would only last one or two weeks, I turned to Shelly's Reiki healing powers to heal my pain, and it works. My back pain still appears due to my job requirements, but I know whether I receive distant or hands on Reiki from Shelly that my pain is soon to subside." ~ Brooks L. Wilson – Vinita, OK
~ Reiki Class Testimonials ~
"I took the Reiki Master class from Shelly. She is a great teacher. With her kind demeanor, loving energy and positive thoughts, I learned so much. She was very patient and took time to answer my questions. The energy was powerful and beautiful. It was more than I expected. She is great about staying very present even after the class to answer any questions at any time. She wants you to succeed. The experience was like a great dream you didn't want to awake from. I am so grateful she is a part of my life." ~ Sandy Martin
"I highly recommend Shelly Wilson! She's the best in Oklahoma. I took Reiki one and two with her recently. She puts her whole heart into her students as well as answering every need and question that the student has. I would truly be missing out on a very blessed and experienced teacher if I chose another teacher besides Shelly." ~ Matis Whetstone
"I have taken Reiki 1 and 2 as well as the master class from Shelly. It truly was an exceptional experience. Shelly made everyone in attendance feel warm and welcomed. I look forward to more classes with Shelly in the future." ~ Ruthanne Smith – Oklahoma City

"I absolutely recommend Shelly's classes! She covered all the information it took me a year of Reiki shares to learn! The classes are jam packed with exciting spiritual messages and resources that will continually be used throughout your Reiki practice. Shelly is an incredible teacher that brings honesty and enthusiasm to her students. She has a wonderful location that reflects the peace and warmth Reiki brings to your life. She also has other resources available, although she provides enough to keep you busy for a while! She is a genuine healer with unique knowledge and wisdom. I am proud to be part of her lineage!" ~ Steffanie Powers

"Reiki training with Shelly was so comfortable and inspiring. She truly practices what she preaches and is extremely authentic. Her approach of follow your intuition/guides/heart rather than rule-based is so refreshing, and it makes the idea of practicing Reiki exciting rather than intimidating. I so appreciate that Shelly came into my life and shared Reiki with me; she truly offered me the positive spiritual shift that I needed." ~ Krista Overwater

"Shelly is a very warm and open person. We immediately felt very comfortable with her. As an instructor, she possesses a level of understanding that helped us to recognize and strengthen our intuitive abilities. Our time with her was a great confidence builder and helped us to recognize and have faith in our spiritual gifts and strengthen our belief in God." ~ Gina & Harvey Pratt

"The absolute BEST things to ever happen in my life are Reiki and Shelly Wilson. There is nothing like living and breathing Reiki and having an awesome Reiki Master to help you along the way."  ~ Erica Brown, Reiki Master
"Shelly Wilson is one of the most positive people I have ever met. Shelly taught me from Reiki I through Karuna Reiki® Master. I am extremely pleased to say I know this wonderful lady. Her smile is contagious, and she is a genuine healer and intuitive." ~ Camille Sanford, Reiki Master
"I have taken Reiki I and II from Shelly. She encourages her students to use their intuition rather than "by the book," which I found refreshing. The energy that comes off of her is so warm and fuzzy!" ~ Miranda Sutter
"I have taken Reiki I, II and Reiki Master classes from Shelly Wilson, and she is an excellent teacher – so calm, peaceful, loving, capable, knowledgeable and FUN!  She just glows from the inside out.  She is a very powerful healer!" ~ Kathy Galvan, Reiki Master

"I received an extreme makeover physically, spiritually, and emotionally!" ~ Dr. D. Gentry – Oklahoma City, OK
"Shelly is a wonderful Reiki Master. Her loving guidance and support will help you with your life path. She is a channel for the purest and most loving energy I have had the pleasure of being present to experience. She is truly a light worker that works from the heart with all of the loving energy you can imagine. I am blessed and honored to have her in my life as a friend and my Reiki Master. I thank Spirit for bringing us together!" ~ Ronna Armstrong – Oklahoma
"If you want a truly amazing, uplifting and healing spiritual experience, then meet with Shelly for a Reiki session and then take her class. Shelly is fully trained, power loaded, an excellent communicator, sees the path you are on, in tune with several different energy connections and also in tune with God's Spirit and His angels. But above all that, her smile and heart radiates pure kindness and concern for others. From the moment I first met her, I could tell she was someone you could trust to help you on your spiritual journey. And help she did. She is a true selfless woman of heart – a true master." ~Jim Martin – Oklahoma City