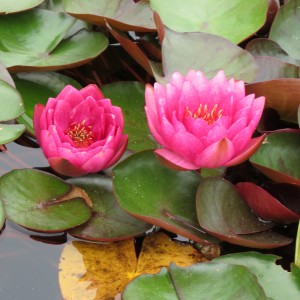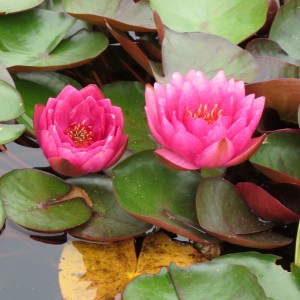 Feel Empowered and Grow your Business



As an Intuitive Medium, my mission is to assist others on their own journey into consciousness and encourage them to live an authentic life through awareness and empowerment. This same mission applies to my work as an Intuitive Growth and Development Coach in regards to your personal, spiritual or professional expansion. I believe the energy of collaboration is extremely powerful! As we help others, we truly help ourselves. In addition to providing services, I am more than happy to share my knowledge and tools with you during a training session.
Small business coaching sessions are individualized and created specifically for you and your business. Sessions involve two-way communication as together we formulate and implement a plan for your small business growth and transformation. Although these sessions are not readings, I do utilize my psychic/intuitive abilities. Educationally speaking, I have an AA in Accounting and a BS in Business with a minor in Psychology.
Services may include intuitive guidance, website review and/or development, social media, marketing, and business or event promotion as well as training. I am knowledgeable in the WordPress platform, Facebook, Twitter, PicMonkey, BrownPaperTickets and Constant Contact. Subtle, yet effective marketing is my forte.
I invite you to schedule a free consultation to determine your small business needs.
Please note: The free consultation for small business coaching services is intended to discuss more about your business and what I can offer and/or teach you. It is not a reading or insight into your business or potential business.
~ Free Brief Phone Consultation ~
Specific Fees Determined According to Need

Client Testimonials 
"As a Psychic Medium, I have spent the majority of my time developing my abilities and expanding my knowledge base with respect to all things spiritual. When it came to holding readings, workshops, group sessions or meditations, I was comfortable. However, when it came to creating and maintaining a professional but "spiritual" or "down to earth" web presence, frankly I had no idea where to start and in all honestly would have preferred to avoid it altogether. After speaking briefly with Shelly, she immediately shattered my self-imposed limitations, providing me with invaluable insight and guidance, simplified what I thought was complicated and began taking steps to get me started. I was relieved, inspired and excited at the same time.
My experience with my original attempt at a web presence was one where if I needed something adjusted I had to pay significant sums of money, spend a lot of time explaining and then had to wait long periods of time for action. I found this very frustrating, limiting and exhausting. In a VERY short period of time, Shelly took my general vision of a professional web presence to levels I wouldn't have known existed for me. She assisted in the setup, creation, maintenance and synchronization of newsletters, events and updates via Constant Contact emailing, Facebook, Twitter and LinkedIn as well as helped reformat my entire website. Additionally, she continued to help and made powerful suggestions, which along the way has taught me so much about me.
Her ability to intuitively know what you need before you do along with her sense of humor and lovely personality in cooperation with her business smarts and "let's get it done" attitude are unparalleled.  Shelly is a rarity who truly cares about YOUR needs and desires and after all RESULTS are RESULTS… if that is what you are looking for – look no further!!" ~ Drew Cali, Psychic Medium

"For years, I've wanted to have a presence on the web, knowing that this is very important to promote my business. Being technologically and marketing challenged, I consulted with Shelly. She is so amazing and was patient with me, which was very important to me. She took over everything, and what a relief for me. She easily guided me through all the steps as to what needs to be done to promote yourself and have a successful business, but the best part is she does it all, so this allows me to concentrate on what I do best. If you're thinking of starting a business or need help with your current business, call Shelly." ~ Jessica Carolyn Wolf, Owner of Wild Wild Wolf, Inc.

"As an intuitive and a healer who offers Reiki, massage therapy, reflexology and sound vibrational healing, I recently changed careers after 22 years. I did not have the slightest idea of how to market myself and was in dire need to do it well and to do it quickly because I had just gone through a divorce. Shelly put her gifts to work for me. Intuitively, she knew me. The design she set up on my website was perfectly me! It was spot on with my personality and my spirit – such an amazing representation of me! The design of my website is user-friendly and is easy for anyone to learn about me and the services that I offer. She also created several other wonderful marketing tools that help put me out there and reach more clients. Along with these wonderful tools, she also gives me confidence in myself and helps to keep me centered, so I'm not afraid to put myself out there. I am so very grateful and so very excited about my future. Knowing that I have Shelly there, it's hard to feel any other way about the future." ~ Angie Ward, Holistic Simplicity Massage
"Cindy and I have been seeing Shelly for about a year. We are open-minded people and wanted to see what personal guidance we could receive through Shelly. We had just started a business that we thought had the potential to be very successful. What came through in our initial reading with Shelly was a lot of business guidance and direction, along with a lot of personal information. I always try to validate a psychic by giving them as little information as possible. Shelly more than proved to both myself and my wife that she has a very active connection to those that would help and guide us.
The insight that we have gained through sessions with Shelly has been invaluable. I will detail one particular instance, but there have been several. Randomly, in a reading, Shelly made mention of someone we were working with on a business deal. We had never met this person, but had had many phone conversation with them. Shelly indicated that the guidance on him was that he was "not a good guy." When we slowed down our business arrangement with him, this quickly proved true. Just the insight that this guy might not be sincere saved our company many dollars as well as a large time investment, and we would have never known until the deal was done. I would highly recommend Shelly for both business and personal insights. Her connection is real and will be obvious to those that meet or see her. Additionally, she is a quality person. Very sweet and personable!" ~ Chip and Cindy Paul, Owners of Palm Beach Vapors
"I have been providing readings as an animal communicator and intuitive medium for about 2 years solely by word-of-mouth referrals. Everyone always asked me if I had a website, but I am not "techy" and didn't have the first clue as to how to get started. Plus my inexperience in all things techy just kept me from ever seriously getting started until I called Shelly.I discovered during our conversation that she designs websites. Having known Shelly and her penchant for excellence, I was thrilled! Also, since she is an Intuitive medium like myself, the fit was perfect. She understood the particular language that I wanted to use and helped me design each page. Most of all she understood me and my needs.She graciously helped me in selecting headshots and in cropping my pictures. The overall design and color of my website is just beautiful. It's more than I expected and hoped for. Shelly also set up a PayPal button on my website to assist in booking my readings, helped me design my professional Facebook page and linked that page to my website. It's already starting to grow!Shelly also designed posters for me to use on Facebook! This will help me tremendously! On top of all that she did for me, she even designed and ordered my business cards! They are professional and sharp looking. Did I mention that she accomplished all of this in one day? Look no further if you want the very best working for you and with you! Call Shelly today! I am so glad that I did! Thank you Shelly!" ~ Cindy Kay Jones, Animal Communicator and Intuitive Medium