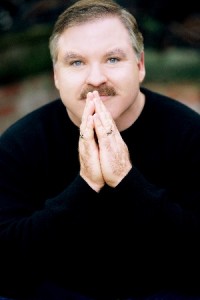 Internationally renowned #1 New York Times bestselling author of numerous books, including Talking to Heaven, Reaching to Heaven, Healing Grief, Heaven and Earth, Looking Beyond, Meditations, Ghosts Among Us, Unfinished Business and Growing Up In Heaven; James Van Praagh is considered a pioneer in the mediumship movement throughout the world, and has been recognized as one of the most accurate spiritual mediums working today. His messages have brought solace, peace and spiritual insights, changing millions view of both life and death. James is continuing to raise consciousness through his live events, Facebook interaction, AskJVP videos, Spirit Talk television series shown exclusively on Gaiam TV, and Talking to Spirit radio show on Hay House Radio.
As an Intuitive Medium who has previously studied with James Van Praagh, I was delighted to have the opportunity to interview James for this issue of OMTimes magazine. During this fun and enlightening conversation, James shares his thoughts on mediumship and living life to the fullest.
I invite you to read the article at OMTimes, view the multimedia version, and listen to the entire interview on Blog Talk Radio.
http://www.blogtalkradio.com/shellywilson/2014/03/17/omtimes-interview-with-spiritual-medium-james-van-praagh
http://www.editions.omtimes.com/magazine/2014-03-d/index.html
http://omtimes.com/2014/03/james-van-praagh-spirit-talk/
Biography and image derived from myPPK.com/get/jamesvanpraagh
http://vanpraagh.com
https://www.facebook.com/JamesVanPraaghOfficial