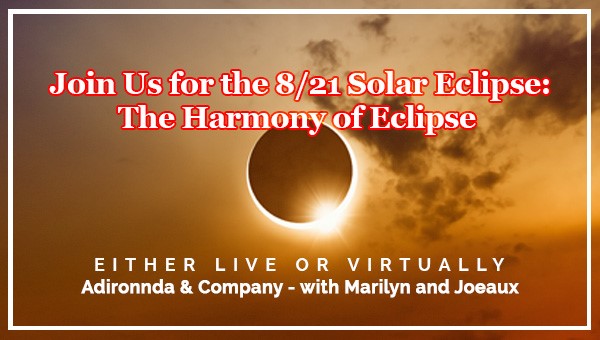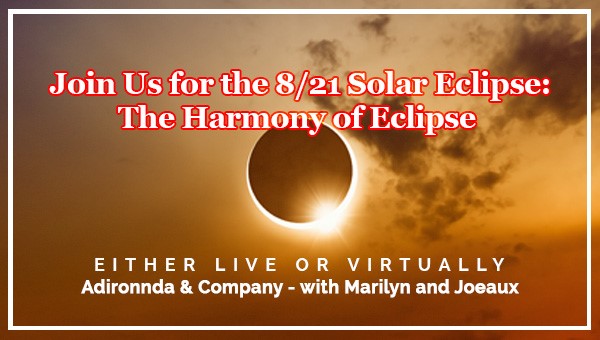 Monday, August 21st at 1:09PM (Central Time) is the ONLY Solar Eclipse to cross the United States in 1000+ years. The area where the sun is completely blocked out by the moon is only 70 miles wide and can be experienced at 99.9% from Unity Village near Lee's Summit, Missouri where this special event will be held live.
Join us for this special opportunity at the sacred land of Unity Village on August 21 from 11:30 am-1:30 pm to drum, sing, tone, dance, and walk the amazing giant labyrinth with us as we experience this powerful and historical eclipse. Cost is free to participate.
Then, following the eclipse, join us for a Power of Two Channeling from 1:30-3:30 pm with Marilyn Harper/ Adironnda & Council of Light and special guest, Shelly R. Wilson, Medium, Intuitive, Author. Cost is $33.
You may also attend the Power of Two Channeling virtually where we will be webcasting Marilyn/Adironnda and guest Shelly Wilson, so you can join us from anywhere in the world, and it will be recorded! Cost is $33.
Click link to purchase ticket for live event or virtual event!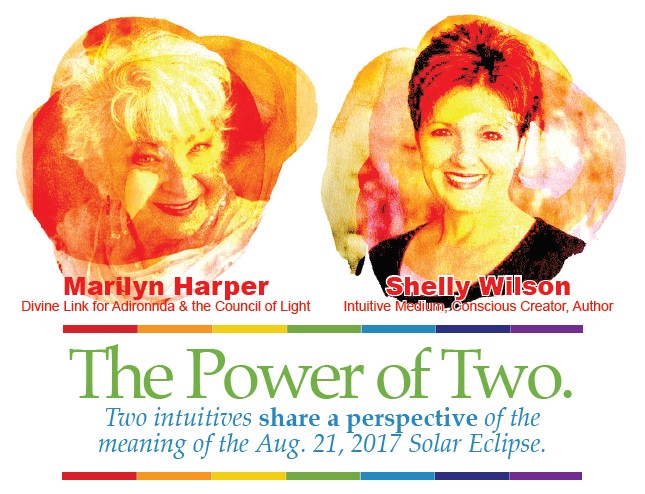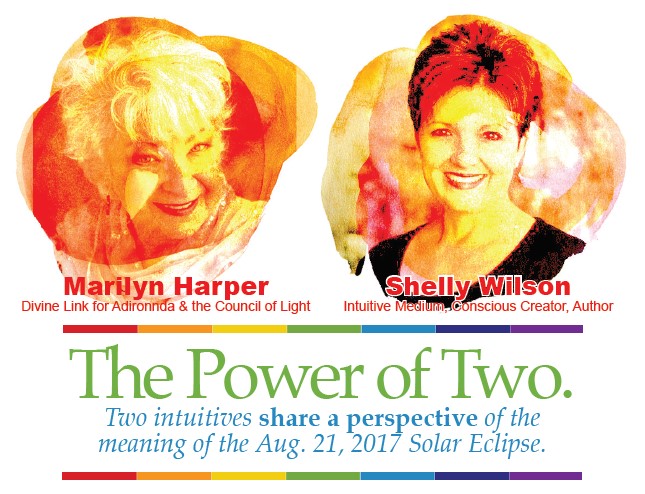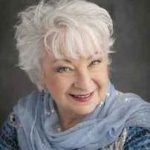 About Marilyn Harper
She's been called the "Midwestern Spiritual Sparkplug…" and the Bette Midler of the New Age movement. She's a re- nowned public speaker, facilitator, Spiri- tual teacher and channel of Adironnda & Company. Marilyn co-hosts and emcees the annual Visionaries in Light Convergence, this year in Denver, CO. She is invited back again and again as a featured speaker at conferences for her warm, authentic and off-beat stories of personal transformation – delivered in a way that's hilarious, heartfelt and inspiring. Marilyn is an internationally recognized expert on the walk-in phenomenon. She humorously points out that it took three car wrecks before she awakened to her true calling as a channel and began developing her spiritual gifts. Marilyn's goal is to provide fun experiences and practical methods to help people laugh, love, and live the life they are here to live in joy, peace, and love, and laughter.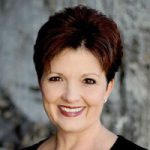 About Shelly Wilson
Shelly Wilson is an author, intuitive medium and conscious creator who is passionate about helping people wake up to their greatness. She supports others as they navigate their own journey into consciousness to experience aliveness. She offers private mediumship readings, intuitive readings, intuitive coaching, Reiki healing sessions, and teaches classes and workshops. Shelly's books, 28 Days to a New YOU, Connect to the YOU Within and Journey into Consciousness, are available in paperback and eBook. Shelly has studied with Sonia Choquette, Lisa Williams, James Van Praagh, John Holland and Tony Stockwell and is a certified Karuna© Reiki Master through the International Center for Reiki Training. Residing in Oklahoma, she has a BS in Business with a minor in Psychology.
About Adironnda & Company
Adironnda is a spokes-being from the 17th Dimension, channeled by "the vessel", Marilyn. Currently, they've been referring to the "company" as the Council of Light, representing guides, angels, Master Teachers, no longer in physical form to deliver messages in awakening the planet. They're loving and funny. They gently assist in healing the heart and the past and will activate whatever is in your Highest good for the betterment of humanity. People say they experience an immediate heart chakra opening, while in their presence.