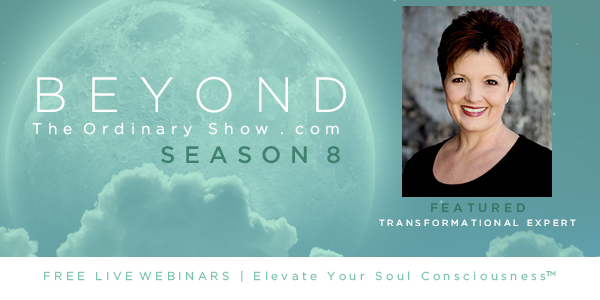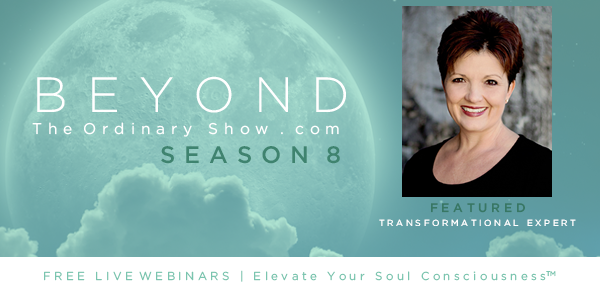 Season 8 of Beyond the Ordinary Show with John Burgos begins October 6, and I'm a featured speaker on October 12. The Beyond the Ordinary interviews push the edge and bring out the best of each speaker's gifts. Be prepared as we take the conversation to a whole new level and go deeper than ever before. You'll also have the opportunity to ask your questions LIVE during my call. Get all of the details here!
The co-creative aspect of materializing our dreams is so important and is the reason why John Burgos has asked me to participate in this free multi week webinar alongside others considered to be the next generation of transformation.
It's in your soul signature to step it up and awaken the success and happiness that are waiting for you and I'm committed to help you get there! We are transitioning away from environments that no longer serve us and are collectively creating a new foundation where we embrace the opportunity to create a life that we once believed to be beyond our wildest expectations.
If you are ready to embrace the life of love, purpose, passion and joy that is your divine right, then this series is for you. Click here for you complimentary pass where you are going to learn how to quantum leap into this beautiful reality. There's new information that I am going to share with you on John Burgos' Beyond The Ordinary Show.
Join me as we align with truth and love and open the portals to beyond the ordinary experiences. I'll show you how to access these doorways and so much more on our live call. Get access here, and it is 100% free. Plus, as a special bonus, you'll get priority seating and the opportunity to ask me your personal question!
I look forward to seeing you there!
With love,
Shelly

P.S. When you sign up you'll also receive over $500 in exclusive bonuses. Click here to get instant access.