A one-star review left by a reader for Journey into Consciousness on Amazon.com brought Sera Beak, author of the book, Red, Hot & Holy, into my awareness. I did not view the review in a negative light at all. Rather, I acknowledge that my story and writing style will not resonate with everyone who reads the book and that is okay.
"I'm sure Shelly is a lovely person and has a lot to share with the world, but I could not get past her sophomoric writing style. Journey to Consciousness is difficult to read. It's awkward, bumpy and jumps all around, which I found surprising given how educated she appears to be. I can only imagine that the 5 star reviews were done by people who know her, as an honest review of this book would talk about her amateurish writing, as it is very difficult to get past. I've read over a third of this book thinking there must be something here for me, but I find myself cringing more with each page turn. I've been on my own spiritual journey for many years now, and to me it seems that Shelly is caught up in the trap of spiritual activism and too wrapped up in her Lightworker title. After a while even the most spiritual people realize that they are using spirituality as a cage and a mask. It's a prettier mask, but it's still not real. What inspires me is reading another's journey (without being given advice and "tools") and witnessing their authenticity. I don't think she gives an honest perspective of her life as it seems she's saying "I have it all figured out now and I'm living happily ever after." Though other reviewers, and Shelly herself, say otherwise, she IS taking a guru stance, and I don't think that's what people want or need right now. Personally, I want to read real, raw, authentic stories of people who go further than embracing their divinity…to embracing their humanity (I highly recommend "Red, Hot, and Holy" by Sera Beak). Advice and tools not needed. P.S. And since Shelly is so spiritually enlightened I know that she will just recognize me as a messenger. Wake up, Dear Sister."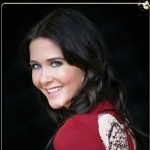 However, I did indeed recognize the reviewer as the messenger and the review as a message. Upon reading the review, I was immediately guided to reach out to Sera on Facebook and invite her to be a guest on The Shelly Wilson Show to discuss her book and journey. Prior to this review, I was unaware of Sera or her book. Viewing this experience as synchronicity or as Sera refers to as a "Divine Wink," I'm delighted to announce that Sera Beak will be joining me tomorrow, January 29 from 2-3 pm CST/3-4 pm EST for a conversation. If you are unable to listen live, the show is archived and downloadable for later listening.
Sera is a Harvard-trained scholar of comparative world religions who spent years traveling the world studying spirituality – from whirling with Sufi dervishes to meeting the Dalai Lama on her 21st birthday; from taking the host from a Croatian Catholic mystic who had the stigmata to having life-altering visions with shamans (and everything in between). The New York Times has called her one of the new "role models" for my generation.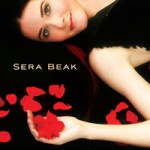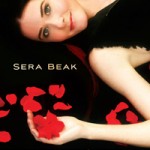 She is the author of Red Hot and Holy: A Heretic's Love Story (July 1st, 2013) and The Red Book: A Deliciously Unorthodox Approach to Igniting Your Divine Spark (2006). Sera offers Soul Fire Sessions, retreats, talks, classes, and officiates weddings (in a red dress).
Over 4 years ago, she realized that despite her fierce devotion to the divine and her successful career in women's spirituality, she had lost her soul. She realized she could not be of service to other women or this planet to the degree that she needed to be until she found her soul again. So, she retreated from about 95 percent of her professional and social life and went into "the red tent" – a physical and spiritual cocoon. Needless to say, a lot went down those past four years and a lot has changed, much of which she writes about in Red Hot and Holy, but most importantly, she has found her soul again. While spiritually, she will always be in the red tent, it's now time for her to expand her physical service on the planet.
*Bio derived from SeraBeak.com
http://www.blogtalkradio.com/shellywilson/2014/01/29/the-shelly-wilson-show-with-sera-beak