Anna Taylor will be joining me for a conversation this Wednesday, May 14, 2014 from 2-3 pm CST/3-4 pm EST/8-9 pm EST on The Shelly Wilson Show. The same link will take you to the archived show if you are unable to listen live. I had the pleasure of joining Anna on her show on her show, Anna and the Angels, on April 17, 2014.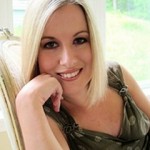 Known as 'The Angels' Voice', Anna Taylor is a certified Angel Therapist® and Theta Healing Practitioner® who offers private sessions and workshops to clients worldwide. She is also a singer-songwriter and recording artist and released her debut album, Already Here, in 2010. She has appeared in various publications and on radio shows, including BBC Radio and Hay House Radio. Anna also hosts her own Blogtalkradio show, Anna and the Angels, every other Thursday at 1PM Pacific / 9PM UK time where she treats her listeners to a unique blend of fun, wisdom and music. For more details about Anna's work, to book a private session or to purchase her music, please visit:
http://www.anna-taylor.co.uk  and for daily inspiration: http://www.facebook.com/annataylormusicangel
Anna Taylor is a loving and compassionate woman with a remarkable ability to empathize and communicate with others. She embraces her purpose as a messenger of love and inspiration and regularly shares her personal story to show that anything is possible.
Born eleven weeks premature and with Cerebral Palsy, learning to walk was a major challenge. Anna took her first independent steps at the age of six. Although her formal education was interrupted first by surgery and physiotherapy, then by long-term illness, she completed her exams through home-tutoring and sheer determination, discovering at a young age that success is achieved with so much more than physical ability and defined by so much more than academic results.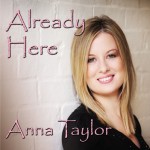 Sound and song therapy played an integral part in Anna's healing, and her innate love of singing inspired her to dream of recording her own CD. In 2009, this dream was realized when she traveled to California to record her debut album, Already Here. The trip across the Atlantic was the culmination of eighteen months of co-writing via email, and was made possible thanks to the generosity of friends and supporters around the world.
Anna Taylor's angel song titled, "You Know Me," from her album Already Here https://www.youtube.com/watch?v=AcXnoVz_G2s
In addition, Anna posts weekly angel reading videos on her YouTube Channel
http://www.youtube.com/annataylor444
*Bio derived from Anna's website